Authorization Agreement for Electronic Transfer (ACH) Form
An ACH payment authorization form is a paper or electronic form usually filled out by both a customer and vendor. The authorization form typically gives a vendor permission to automatically debit or credit funds to a customer's financial institution at an agreed-upon date, amount, and frequency.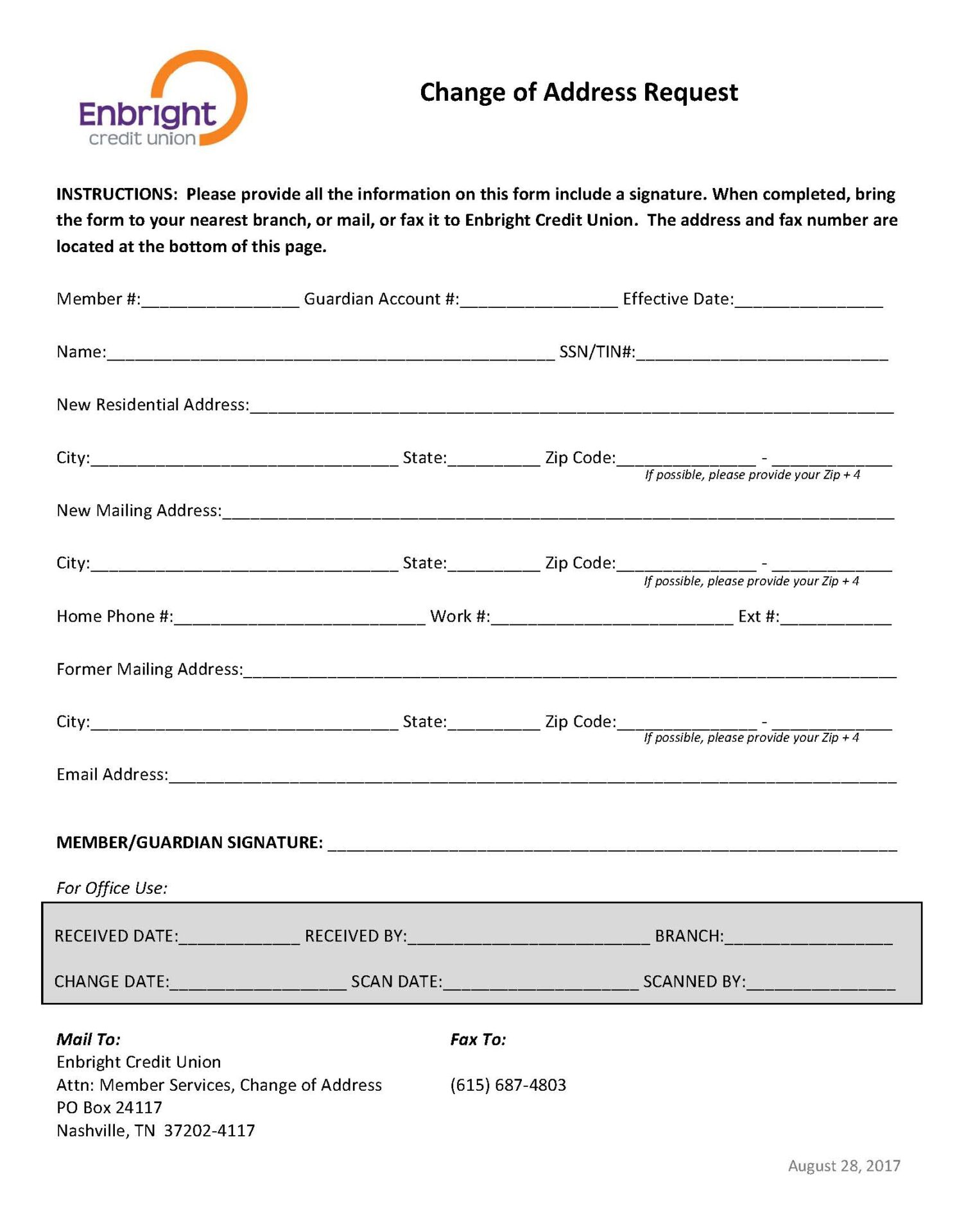 Change Of Address Request Form
Regardless of where you are moving, Enbright Credit Union can make your move a little easier with our downloadable form.
When you know your new address, please complete this Change of Address Form, tell us when your move will be effective, and return this form to your nearest Enbright Credit Union Branch or you can email [email protected].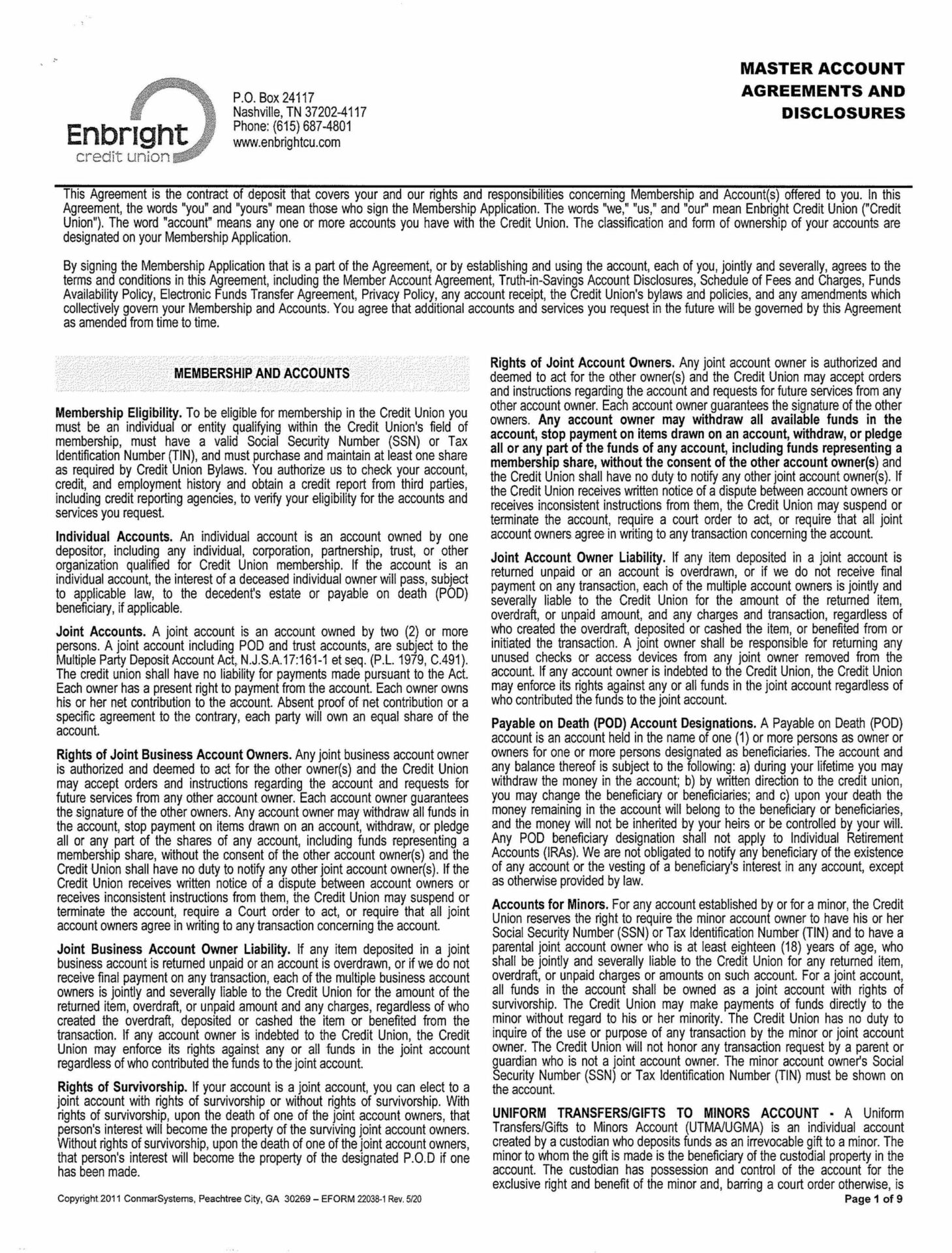 Your Enbright Membership Master Agreement is available to download and store for your financial records. Click the button below to access and download the PDF.