Enbright Business Checking
The Convenience You Need!
All checking accounts at Enbright Credit Union offer our business owner
members these convenient ways to manage their accounts.
FIND A BRANCH
CONTACT ENBRIGHT
Interest Rewards Checking
Business Checking Services
Free Checking Accounts
A basic business checking account with no monthly services charges, no minimum balance, unlimited check writing, and access to online services and mobile banking.

Members receive a set of personalized temporary checks when the account is opened, and additional checks can be purchased from Enbright.

Free checks are available to members age 55 or over.
Interest Rewards Checking
For those who want added convenience and money saving options, Interest Rewards Checking offers a higher dividend on checking funds when several criteria are met.

To qualify for the higher dividend and to avoid a monthly service charge, Interest Reward Checking account holders need to have at least one Direct Deposit per month, at least 10 signature (non-PIN) debit card transactions, and electronic statements.
Online Branch
24/7 access to manage your accounts from your desktop, tablet, or smartphone. Make transfers, set up recurring transactions, pay bills, and more.
Electronic Statements
Eliminate paper clutter and have your statements stored safely at Enbright. Should you need a copy of a statement, you can access your statements online in Online Banking.
Mobile Banking Available
Access to your accounts in the palm of your hand, with the free Enbright Mobile App. To get the app, look up Enbright in Google Play or, for iPhone, the app store.
Ask A Teller
Just pick up the phone to access your account information at Enbright Credit Union. Check balances, make transfers, and more. Call the Teller Line at 1-800-724-7574. Passcode required.
Overdraft Protection
Your Enbright savings account works as free overdraft protection for your checking, transferring the funds automatically to cover your checks and debits as long as funds are available in savings.
Mobile Apps
Enbright's mobile app connects you to all things Enbright. This free app is available in your app store and works with Apple and Android platforms and all tablet platforms. Learn More.
PopMoney
Person-to-person transfers. Split the check for dinner, repay the money you borrowed from mom, send some cash for a birthday present, do all this and more with PopMoney. Access it in Online Branch.
Courtesy Pay
Avoid returned checks and overdraft charges with this handy service. When funds aren't sufficient to pay a check, we can cover it for you for a small fee. Ask about Courtesy Pay at any Enbright branch.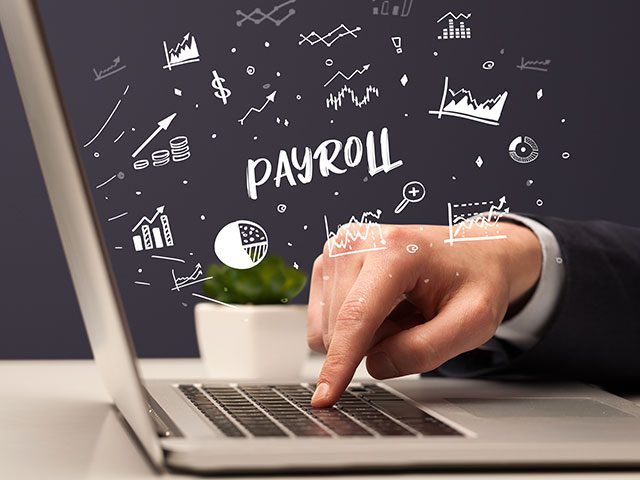 Business Payroll Made Easy with
Enbright Direct Deposit
Have your payroll or Social Security check deposited to your checking account automatically. Ask for details at any branch of Enbright Credit Union.
Issuing Checks? Enbright has Unlimited Check Writing!
With any of Enbright's checking accounts, write as many checks as you need to, wiith no per-check charge.
What You Can Expect From Us
Trusted & Experienced
Enbright Credit Union began as Electric Service Credit Union. The employees of Nashville Electric Service founded the credit union in 1951, when eleven charter members deposited $5 each plus a twenty-five-cent membership fee. The State of Tennessee approved the credit union's charter, and on November 30, 1951 Electric Service Credit Union was created.
Growing with our communities
In January of 2018, Electric Service Credit Union re-branded and became Enbright Credit Union.  Enbright Credit Union now serves more than 8,000 members in Middle Tennessee.
The Enbright Difference
As with most financial institutions, technology has greatly increased the services and convenience Enbright Credit Union offers our members.
What is different about Enbright Credit Union is that our members aren't just a customer, they are member/owner's. That's right: each credit union member actually owns one share of the credit union.
Satisfaction Guaranteed
When you visit any of our branch offices, you will feel the difference yourself. Team members are fellow members and will treat you with the level of respect not experienced in other financial institutions. Team members will pay attention to the goals and dreams you have for your life and work with you to provide the financial services you need to meet your goals.
A Word From Enbright Members
"The young lady you have up front is always so nice and helpful to me.  You all are going to keep her around for a while, right?  She is always so helpful." 
"…I like when he helps me. He is always so polite and helpful when I come through the drive thru. I really like him."
The folks are really nice, have always helped me and have good customer service. I have been to all three locations and always had great service. – Rita Scarberry 
Share Your Enbright Experience