INDIAN LAKE FINANCIAL CENTER
270 Indian Lake Boulevard
Hendersonville TN 37075
615-687-4801 [email protected]
Location Hours:
Monday: 7:30 am – 4:30 pm
Tuesday: 7:30 am – 4:30 pm
Wednesday: 8:00 am – 4:30 pm
Thursday: 7:30 am – 4:30 pm
Friday: 7:30 am – 4:30 pm
Saturday: 8:00 am-Noon
HENDERSONVILLE AREA:
For members that live in Sumner County, we have an
Enbright Credit
Union available near you! Our Branch on Indian Lake Blvd, in Hendersonville, is ready to serve you with all your banking and lending needs.
Serving all cities within Sumner County:  Bethpage, Bransford, Castalian Springs, Cottontown, Fairfield, Gallatin*, Goodlettsville*, Graball, Hendersonville*, Millersville*, Mitchellville*, New Deal, Oak Grove, Portland*, Shackle Island, Walnut Grove, Westmoreland* and White House*
No matter where you're located in Davidson, Rutherford, and Sumner Counties, Enbright Credit Union offers online mobile banking – open a FREE checking account, or savings. Our members are more than customers, at Enbright Credit Union, each member owns one share of the credit union.

ATMs
Enbright Credit Union offers thousands of ATMs with no surcharge, as part of the CU24 ATM network. Click here to find a free ATM to use.  f you're looking for ATMs near you, an Enbright Credit Union Member, you can utilize the 1,000's ATMs right where you need them. Enbright's ATMs are free of any surcharge and conveniently located.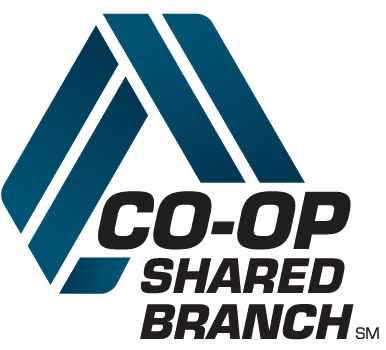 Shared Branching
Enbright Credit Union is a member of the Co-op Shared Branch Network, a group of credit unions that shares locations. Through Shared Branch, you can access your Enbright accounts at any of 6,000 locations in 50 states. To find a branch you can use, click here. You will need State ID, your account number and the full name of your credit union, Enbright Credit Union. Participating credit unions display the Shared Branch logo pictured here.