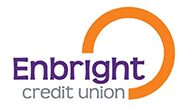 ACCOUNT ACCESS
Authorized Signature.
Your signature on the Account Card authorizes your account access. We will not be liable for refusing to honor any item or instruction if we believe the signature is not genuine. If you have authorized the use of a facsimile signature, we may honor any check or draft that appears to bear your facsimile signature even if it was made by an unauthorized person. You authorize us to honor transactions initiated by a third person to whom you have given your account number even if you do not authorize a particular transaction.
Access Options.
You may withdraw or transfer funds from your account(s) in any manner we permit (e.g., at an automated teller machine, in person, by mail, Internet access, automatic transfer, or telephone, as applicable). We may return as unpaid any check or draft drawn on a form we do not provide, and you are responsible for any loss we incur handling such a check or draft. We have the right to review and approve any form of power of attorney and may restrict account withdrawals or transfers. We are under no obligation to honor any power of attorney.
ACH and Wire Transfers.
ACH and Wire Transfers.
Except as amended by this Agreement, electronic funds transfers we permit that are subject to Article 4A of the Uniform Commercial Code will be subject to such provisions of the Uniform Commercial Code as enacted by the state where the main office of the credit union is located. We may execute certain requests for electronic funds transfers by Fedwire. Fedwire transactions are subject to Federal Reserve Board Regulation J. You may order electronic funds transfers to or from your account. We will debit your account for the amount of an electronic funds transfer and will charge your account for any fees related to the transfer. Unless we agree otherwise in writing, we reserve the right to refuse to execute any order to transfer funds to or from your account. We are not obligated to execute any order to transfer funds out of your account if the amount of the requested transfer plus applicable fees exceeds the available funds in your account. We are not liable for errors, delays, interruptions or transmission failures caused by third parties or circumstances beyond our control including mechanical, electronic or equipment failure. We will not provide you with next day notice of ACH, wire transfers and other electronic payments credited to your account.
You will receive notice of such credits on your account statements. You may contact us to determine whether a payment has been received. If we fail to properly execute a payment order, and such action results in a delay in payment to you, we will pay you dividends or interest for the period of delay as required by applicable law. The dividends or interest paid to you will be based on the lowest nominal dividend or interest rate we were paying on any account during that period. Payment orders we accept will be executed within a reasonable time of receipt but may not necessarily be executed on the date they are received. Cut-off times may apply to the receipt, execution and processing of funds transfers, payment orders, cancellations, and amendments and, if received after a cut-off time, may be treated as having been received on the next following funds transfer business day. Information about any cut-off times is available upon request. When you initiate a wire transfer, you may identify the recipient and any financial institution by name and by account or identifying number. The credit union and any other financial institutions facilitating the transfer may rely strictly on the account or identifying number even if the number identifies a different person or financial institution. Any account owner may amend or cancel a payment order even if that person did not initiate the order. We may refuse requests to amend or cancel a payment order that we believe will expose the credit union to liability or loss. Any request to amend or cancel a payment order that we accept will be processed within a reasonable time after it is received. You agree to hold us harmless from and indemnify us for all losses and expenses resulting from any actual or attempted amendment or cancellation of a payment order. We may require you to follow a security procedure to execute a payment order or certain electronic funds transfer transactions. We will notify you of any such security procedures and you agree that our security procedures are commercially reasonable.
Credit Union Examination.
The Credit Union may disregard information on any check other than the signature of the drawer and amount of the item and any magnetic encoded information. You agree that the Credit Union does not fail to exercise ordinary care in paying an item solely because its procedures do not provide for sight examination of items.