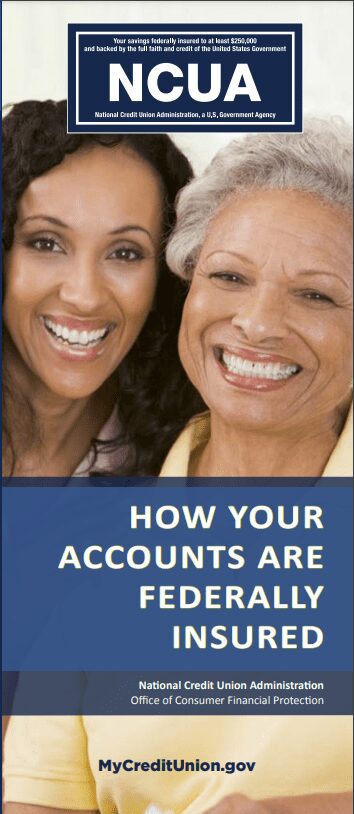 Provided By
National Credit Union Administration (

NCUA)
How Your Funds Are Federally Insured
(English Brochure)
Download / Print / Read the NCUA's How Your Funds are Federally Insured. Find out what is NCUA, What's Covered and Why's It's Important! 
Provided By
National Credit Union Administration (

NCUA)
CÓMO EL
SEGURO FEDERAL
ASEGURA
SUS CUENTAS
(Spanish Brochure)
Descargue / imprima / lea Cómo sus fondos están asegurados federalmente de la NCUA. Descubra qué es la NCUA, qué está cubierto y por qué es importante.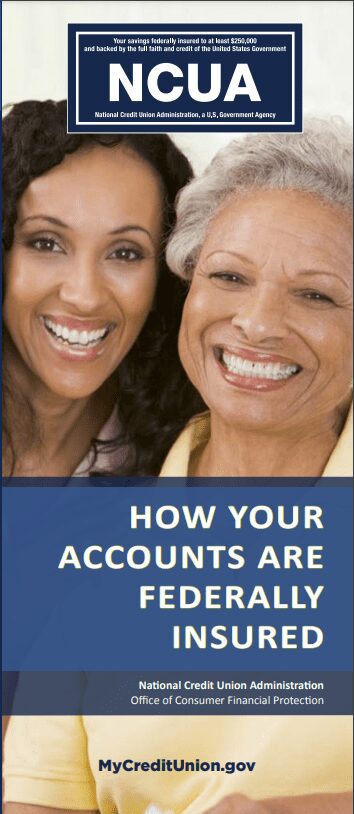 Find Us
DOWNTOWN BRANCH
1214 Church Street, Suite 100
Nashville TN 37246
DONELSON BRANCH
2340 Jackson Downs Boulevard
Nashville TN 37214
INDIAN LAKE BRANCH
270 Indian Lake Boulevard
Hendersonville TN 37075
The future's so bright…with you as a member of Enbright!