Vehicles
Enbright offers auto loans for new and pre-owned cars and trucks for personal use. Loan rates depend on the member's Equifax credit score. We finance up to 100% of the sticker price if the vehicle is new, or up to 100% of NADA "clean retail" on used vehicles. Terms up to 84 months are available. We also make loans for boats, recreational vehicles, large lawn equipment, trailers, ATVs and motorcycles.
You can protect your auto vehicle purchase by insurance for mechanical breakdown, gap insurance against depreciation loss, and credit life/disability insurance to make your payment.
LOCATE A CAR DEALERSHIP NEAR YOU
MAP KEY: 
Look for the ORANGE map pin to view the ECU Branch Locations near you.
All BLUE map pins are local auto dealerships that have a partnership with Enbright Credit Union. Talk with your ECU Branch about pre-qualifying for a PAL Loan or visit your local auto dealership!!!
List of Enbright's Auto Dealer Partners
Auto Max LLC
 | Mt Juliet
Angel Motors Inc
 I Smyrna
Auto Credit Group LLC
 | Donelson
Americas Motorsports
 | Nashville
Specialty Motors, LLC
 | Lebanon
Baker Motor Company
 | Gallatin
Crencor Leasing and Sales, Inc
 |
Goodlettsville
Town And Country Ford
 | Madison
Perkins Motor Plex
 | Hendersonville
Black Tie Automotive
 | Hendersonville
Hendersonville Auto Brokers
 | Hendersonville
Vehicles Nashville LLC
 | Donelson
Southern Kentucky Auto and Truck Sales
 | Franklin, Kentucky
Stargate Auto Sales
 | LaVergne
Certified Auto Brokers, LLC
 | Hendersonville
Finish line Auto Group
 | Gallatin
Rob Co Automotive LLC
 |
Springfield
Greenlite Car Sales
 | Hendersonville
Macon Motorsports and Accessories LLC
 | Lafayette
Harbin Motors
 | Portland
615 Auto Sales Inc
 | Hendersonville
Four Way M&M LLC
 | Gallatin
Carite of Goodlettsville, LLC
 | Goodlettsville
Serra Chevrolet
 | Madison
Americar of Rivergate Inc
  Madison
109 Auto Sales, Inc
 | Portland
Freedom USA Auto Sales LLC
 | Madison
Tennessee Auto Group
 | Nashville
Luxury Warehouse North
of Hendersonville
Spartan Auto Sales LLC
of Madison
Carsmart, LLC | Hendersonville
University Motors Inc | Nashville
Tim Tomlin Automotive Group | Smyrna
Autoland USA | Smyrna
G's Automotive | Nashville
Auto Collection | Murfreesboro
Motorcars of Nashville and Mt. Juliet
Franklin Motor Company | Nashville
Auto Pro | Nashville
321 Drive, Inc | Nashville
Speedway Motors, Inc | Murfreesboro
Car One | Murfreesboro
Danny Holder Automotive Inc | Ashland City
Jim Kirby Automotive Inc | Murfreesboro
Absolute Auto Center | Murfreesboro
Mr. Clean's Truck Universe | Murfreesboro
Car Bazaar | Franklin
Autoverse of Columbia, LLC | Columbia
Car Source LLC | Nashville
Eastside Automotive LLC | Nashville
Auto World | Mt Juliet
Car Hunters LLC | Mt Juliet
Paul's Trading Station LLC | Mt Juliet
First Class Auto Sales, LLC | Goodlettsville
The Rite Car LLC | Old Hickory
Michael's Motor Company | Nashville
Southeast Motorsports | Lebanon
Howard's Marine & Sports Store | Donelson
Mt. Juliet Motors | Mt Juliet
Select Automotive LLC | Lebanon
Brentwood Auto Brokers | Lebanon
Adrenaline Motorcars, LLC | Lebanon
United Auto Sales and Leasing LLC | LaVergne
No Repos are available at this time. Please check back again later.
ENBRIGHT CREDIT UNION BLOG | AUTO NEWS
AUTHOR: MADISON HOMAN Key SummaryThe true cost to driving your car can include the following factors: financing, depreciation, maintenance and repair, insurance, and your driving habits. Learning how to save on these costs can make all the difference. As every car...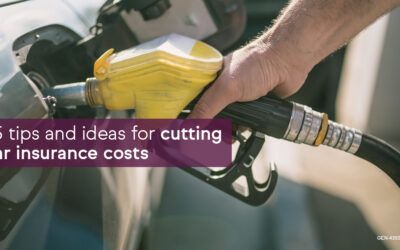 Jan 27th 2021 Have you ever opened your auto insurance bill and wondered how you could save a few bucks? Wonder no more. We've got you covered. Let's look at a few options.  The price of car insurance can be daunting. However, if you're savvy about using the 15 tips...