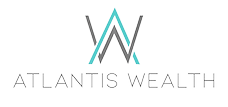 Atlantis Wealth's mission is people to help people become the best version of themselves while building the life of their dreams.
Enbright Credit Union has developed a partnership with Atlantis Wealth to assist our members with their financial planning and wealth management needs. 
Further your financial experience and meet your financial goals with our partner, Atlantis Wealth. Connect with Atlantis Wealth today!
About Brent
Brent Robinson is the CEO of Atlantis Wealth with over 20 years of experience in marketing, operations, business development, and technology in both the corporate and private sectors.
While Brent has worked behind the scenes on a consultive basis for several years, he officially joined Atlantis Wealth in 2020. Brent's vision for Atlantis Wealth is to be the place that helps people become the best version of themselves while building the life of their dreams. He lives by a philosophy that you must visualize the future you desire and then reverse engineer to create a plan that ultimately brings that vision into existence.
Brent is also a High-Performance Coach, where he works with individuals to optimize their performance by mastering six key areas known as High-Performance Habits, which are clarity, energy, necessity, productivity, influence, and courage. Mastery in these areas turns high potential into high performance. Brent has been married to his wife Christy since 1998 and has a daughter Taylor Reece and a son Dallas Cruz.
When Brent needs time to reset and recharge he spends time in the Virgin Islands and as an adventurer hiking mountains that challenge him physically and mentally. Even though it's painful sometimes, he is a fan of the Mississippi State Bulldogs and the Dallas Cowboys. To learn more about Atlantis Wealth visit atlantiswealth.com
Brent does not offer securities or advisory services.
About Sonya
Sonya joined Atlantis Wealth in February 2017 and is the Director of Operations. Her role is to ensure that each client receives professional service and that their expectations are exceeded at all times.
Since she joined the team, her dedication to our clients and passion for helping people is apparent in everything she does. ​Sonya is originally from Goshen, Indiana. She relocated to Nashville in 1988, and had a successful 25 years in the music business as a songwriter, music publisher, touring, and studio musician.
She loves working with others to help accomplish their goals. Sonya has been married to her husband, Tom since 2009 and they have 3 children. Her passions include family, cooking, interior design, entertaining, and travel. To learn more about Atlantis Wealth visit atlantiswealth.com
About Christy
Christy Robinson is the founder of Atlantis Wealth where she has created a fun and interactive process that helps clients bridge the gap from where they are to where they want to be.
Christy's philosophy is helping her clients pursue Wealth-Life Balance, which is about living richly today by having a solid plan to pursue those short-term goals that bring fulfillment, but also with a focus on long-term wealth creation.
Enbright Credit Union | Wealth Management Blog