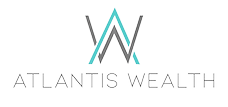 "GO! GO! GO!"
You paddle as hard as you can.
You pop up on your surfboard and realize you were RIGHT.
It's the best wave you've seen all day. Every minute of patience leading up to this was worth it.
This is the exact feeling you could have when the market goes down.
You may have felt panicked or stressed in the past, expecting you'll lose money when the market dips.
What you feel is 100% normal.
But there's a better way.
When a passerby sees a huge wave crashing on the shore, they think "Wow, that's chaotic and potentially dangerous if I get caught up in it."
But a surfer only sees opportunities.
They wait patiently for the chaos you're witnessing and ride the wave with complete confidence.
There are significant (and interesting) opportunities "hiding" inside every market "wave."
The good news is, you now have access to this FREE Guide: Market Crashes and Sudden Swells: 3 Ways to Surf the Waves and Not Drown
Inside, you'll discover:
How to turn panic into excitement when the markets drop
When "do nothing" is the best strategy and when it becomes dangerous
How to harness hidden opportunities AND find comfort — at the same time
After you read it, you'll be able to turn your fear of market crashes into a "secret weapon."
Each time you wake up and hear "markets are down 10%" on the news, you'll smile and think, "It's just another opportunity!" like you have a secret all the other panicking investors don't know.
Helping you ride the wave,
Securities are offered through Registered Representatives of Cambridge Investment Research, Inc., a broker-dealer member FINRA/SIPC. Advisory services through Cambridge Investment Research Advisors, Inc., a Registered Investment Advisor. Cambridge and Atlantis Wealth are not affiliated. Cambridge does not provide legal or tax advice.
P.S. I highly recommend you read this FREE Guide. It will take less than 10 minutes to read. Once you're done, you'll feel much more confident navigating market crashes and "swells."
Risk Disclosure: Investing involves risk including the potential loss of principal. No investment strategy can guarantee a profit or protect against loss in periods of declining values. Past performance does not guarantee future results.
This material is for information purposes only and is not intended as an offer or solicitation with respect to the purchase or sale of any security. The content is developed from sources believed to be providing accurate information; no warranty, expressed or implied, is made regarding accuracy, adequacy, completeness, legality, reliability, or usefulness of any information. Consult your financial professional before making any investment decision. For illustrative use only.
Source:
Robinson, C. (2022, May 12). Market crash "secret weapon?" From Christy Robinson [Email / Outlook Market crash "secret weapon?" From Christy Robinson].
Atlantis Wealth
‌