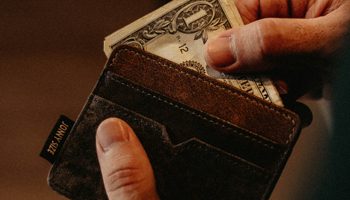 Primary Savings
A basic savings account, with a minimum opening deposit of only $25 plus a one-time $1 membership fee. $25 minimum balance keeps the member in good standing. All members are required to have a Primary Savings account.
Special Share Savings
Members can open additional basic savings accounts to set aside money for vacations, college, or other planned expenses.
Christmas Club
Save for holiday expenses with a minimum balance of just a penny. Funds saved during the year are automatically transferred to the member's Primary Savings account November 1 yearly. There is a small fee for early withdrawal.
Share Certificate CD
A Share Certificate CD is a savings account that generally offers higher dividends when the funds are left on deposit at the Enbright for a term such as 6 months or 12 months. Deposits and withdrawals are not allowed on the account until after maturity, when the certificate can be modified, renewed or cashed out. There is a minimum balance of $1,000 for all ESCU certificates.
Money Market Accounts
The Enbright Money Market Account is a savings account that offers higher dividends than a basic savings for those with balances of $2,500 or more. Up to three withdrawals can be made from this account each month without penalty.
Individual Retirement Account
The Individual Retirement Account (IRA) is a savings account to help people save for retirement on their own, even if they already have a traditional pension or 401k. Enbright offers Traditional IRAs and Roth IRAS. Please note that deposits to an IRA may qualify as deductible income; consult your tax advisor for details to determine if this applies to you. The minimum balance for an IRA at Enbright is $100. Members may invest IRA funds into IRA Share Certificates to earn higher dividend rates.
Children's Savings Accounts
Enbright offers Primary Savings accounts for members of the credit union ages 12 and younger. Children are encouraged to save regularly and receive small gifts when they make deposits at Enbright locations.