Making Futures Brighter Through Education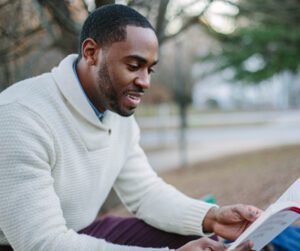 Each year, Enbright Credit Union awards the Jackie Evans/Enbright Scholarship to one graduating high school senior. Once enrolled in college, the student will receive $500 per year for up to four years (maximum of $2,000 total). The scholarship application period is January 1 through March 31, and the recipient is announced in early April.
Qualifications
· The applicant must be a member, or the dependent of a member, in good standing of Enbright Credit Union for at least 12 months prior to applying for the scholarship.
· The applicant should be able to show at least five hours of community involvement in the 12 months prior to application.
· Student must submit a video by March 31; see video requirements below.
· Student must present proof of enrollment as a full-time student in an accredited two- or four-year college or university.
· The applicant should have a high school GPA of 3.0 or higher.
To apply for the Jackie Evans/Enbright Scholarship, please complete the form below.
Video Requirements
Applicants should create, narrate, and feature themselves in a video of no more than five minutes in length, describing how their educations will brighten their futures. The video should be posted on YouTube by March 31.
Supporting Documents
In addition to submitting the application form here, the applicant should email supporting documents (proof of high school GPA, proof of full-time college enrollment, etc.) to info@enbrightcu.com or mail them to Enbright Scholarship Fund, Post Office Box 24117, Nashville, TN 37202-4117.
A panel of independent judges will review the applications and videos. Read about previous scholarship winners here.
About Jackie Evans
Jackie Evans was a credit union employee who started as a teller and later became CEO; this scholarship was created in her honor. Jackie was dedicated to the credit union movement and was a mentor to many young professionals in the credit union business.