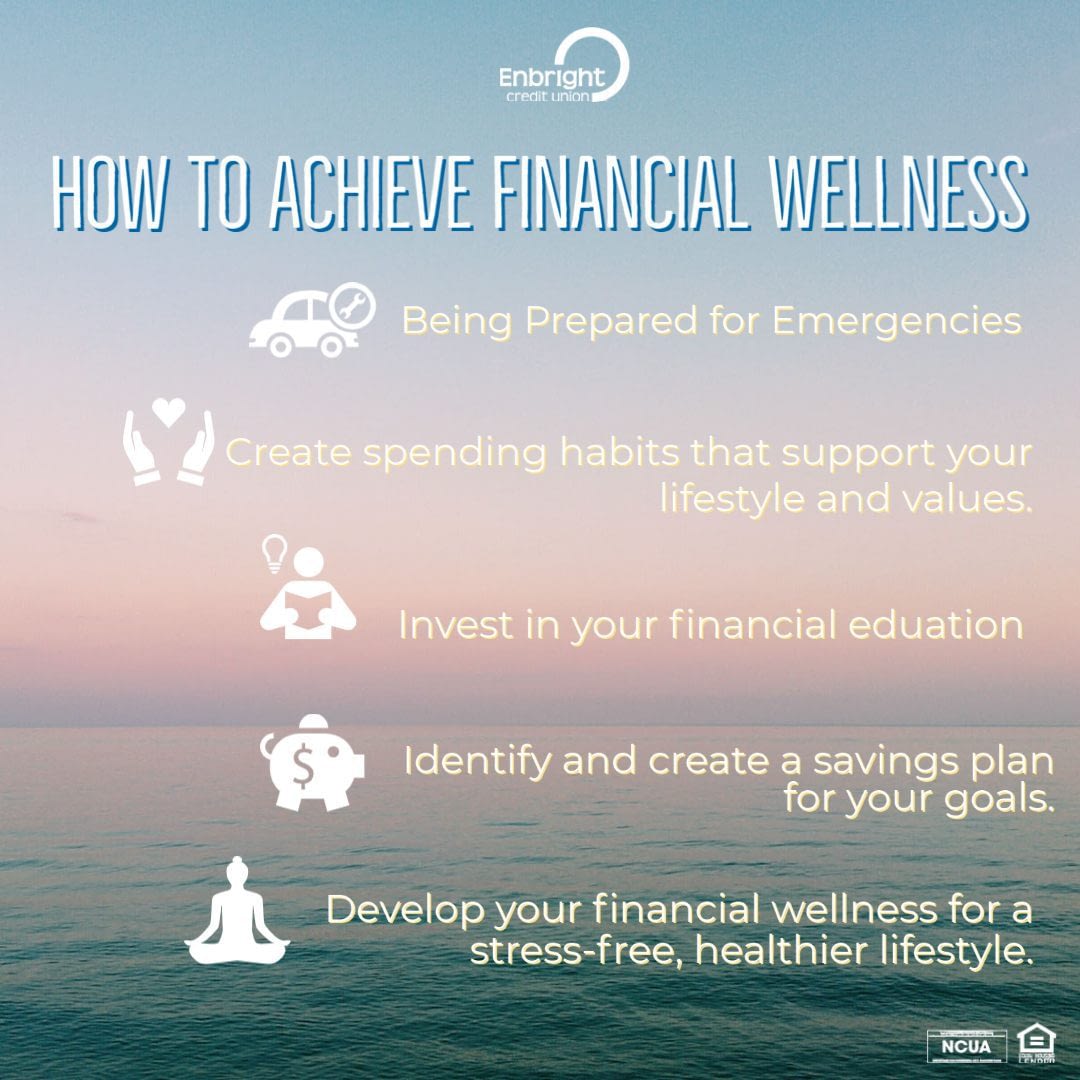 How To Achieve Financial Wellness
Being Prepared for Emergencies
Create spending habits that support your lifestyle and values.
Invest in your financial eduation
Identify and create a savings plan for your goals.
Develop your financial wellness for a stress-free, healthier lifestyle.
Connect with Enbright Credit Union's Wealth Management Partner, Atlantis Wealth!
With Atlantis Wealth, you can pursue and achieve Wealth-Life Balance, which is about living richly today by having a solid plan to pursue those short-term goals that bring fulfillment, but also with a focus on long-term wealth creation.