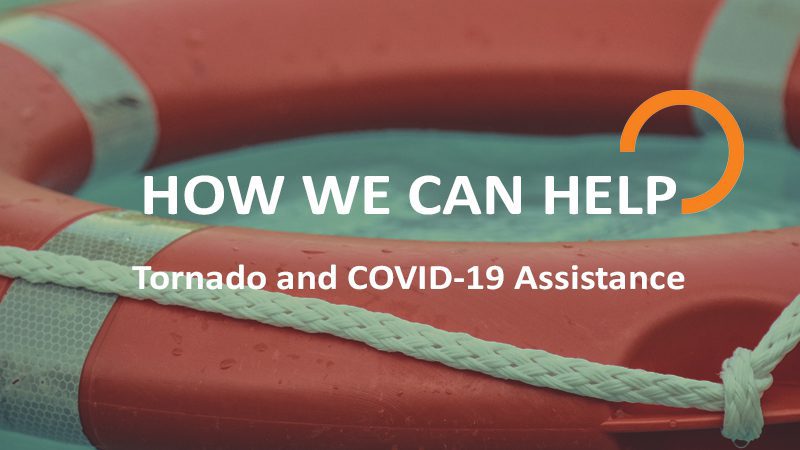 We know that you are going through uncertain and often stressful times. First, Middle Tennessee had devasting tornadoes, and now all of us are feeling the effects of the COVID-19 virus. While we expect that the federal government will provide some relief to individuals, families, and businesses both large and small, we also want to help where we can.
If You Currently Have a Loan with Enbright
Changing circumstances may put additional pressure on the finances of your family or your business. We strongly urge that, if you are uncertain you can make a regularly scheduled loan payment, you speak with us before the payment's due date. We want to work with you to keep you on track and not negatively affect your credit score.
If You Own a Business
The Small Business Administration (SBA) has both regular loans and disaster loans. We have a dedicated SBA Loan Specialist ready to walk you through the process if an SBA loan is right for you.
As a result of the COVID-19 virus situation, the SBA is extending
its lending capabilities to homeowners and
private nonprofit organizations ~ not just business owners.
Before you contact the SBA, call us for assistance.
Please note that Enbright Credit Union is not an SBA Paycheck Protection Program Lender.
Enbright Has Options
As always, we provide a range of sources for the money you need, and we offer flexibility and convenience not always available elsewhere. For example, we offer an Express Loan for when you need cash fast. Please check out our lending options.
We appreciate your patience.
PLEASE NOTE: Our lobbies at both the Donelson and Hendersonville branches are closed; we will let you know when we have been cleared to re-open them. Both drive-ups are open at those branches. For the downtown branch, only those with NES access may visit the lobby. We know this can be an inconvenience, but there are several online and telephone options for you. Please read the recent announcement.