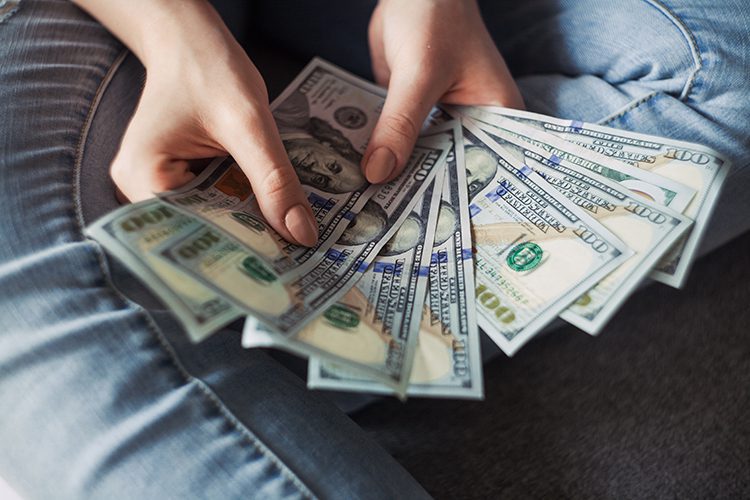 If you're one of the Americans who will be receiving part of the $2 trillion in stimulus money, you've probably already thought about some ways to use it. Here are a few thoughts just for Enbright Credit Union members.
Save Some.
That's exactly what a credit union would say, right? But it's good advice. If you don't have immediate plans for it, stash it in a savings account. Our recommendation? Open a separate savings under your membership. Keeping your funds separate from other funds will help, and you can grab some and transfer it to other accounts as needed. You can even name your account something special in Virtual Branch. If you want to open a separate savings under your account, click here. We'll send you the documents for your e-signature and get the account ready for you without you ever leaving home.
Spend Some.
There are some great deals online right now. Do a little online shopping. Your favorite stores are selling online and rolling out great discounts. Visit their websites, sign up for e-mails and you can take advantage of great deals.
Buy a Newer Car.
Most of the dealers in our network are still open, displaying their inventory online and making arrangements for test drives and delivery. Click here to see members of our dealer network and check out their inventory online. Dealers in our network can handle your loan with us remotely.
Start Home Improvements.
Nothing spurs home improvement creativity like being stuck in your home. Find some great ideas on Pinterest and put together a budget for your improvements. Stimulus money will be great for new furniture and appliances. If you'll be needing more, a Home Equity Loan or mortgage refinance can provide the cash you'll need. To get that started from home, click here and we'll contact you.