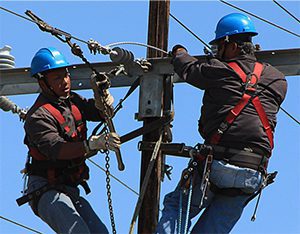 Without nurses, doctors, electrical workers, police, firefighters, EMTs, grocery and pharmacy staff, delivery people and a whole host of support workers, our community couldn't function during this coronavirus crisis. To anyone who is working an essential job and risking themselves to keep the rest of us healthy and safe, we say thank you.
In order to honor essential workers during this national health emergency, Enbright Credit Union is offering the Essential Heroes Loan Discount program. It's very simple: apply online for a personal loan and, upon approval, the interest rate on the loan will be discounted by 2%. And, repayment need not start for 90 days. Think of it as a small lifeline to our heroes in the community. To apply, click here.
This offer is for new loans only. Normal underwriting criteria apply.
If you are not currently a member of Enbright Credit Union, we hope you will be soon. Please contact us and we will get you set up. We think you will enjoy all the benefits of credit union membership, as well as the personal service, convenience, and state-of-the-art technology. To stay in touch with the latest developments at Enbright, please follow our Facebook page.
Stay safe and well.