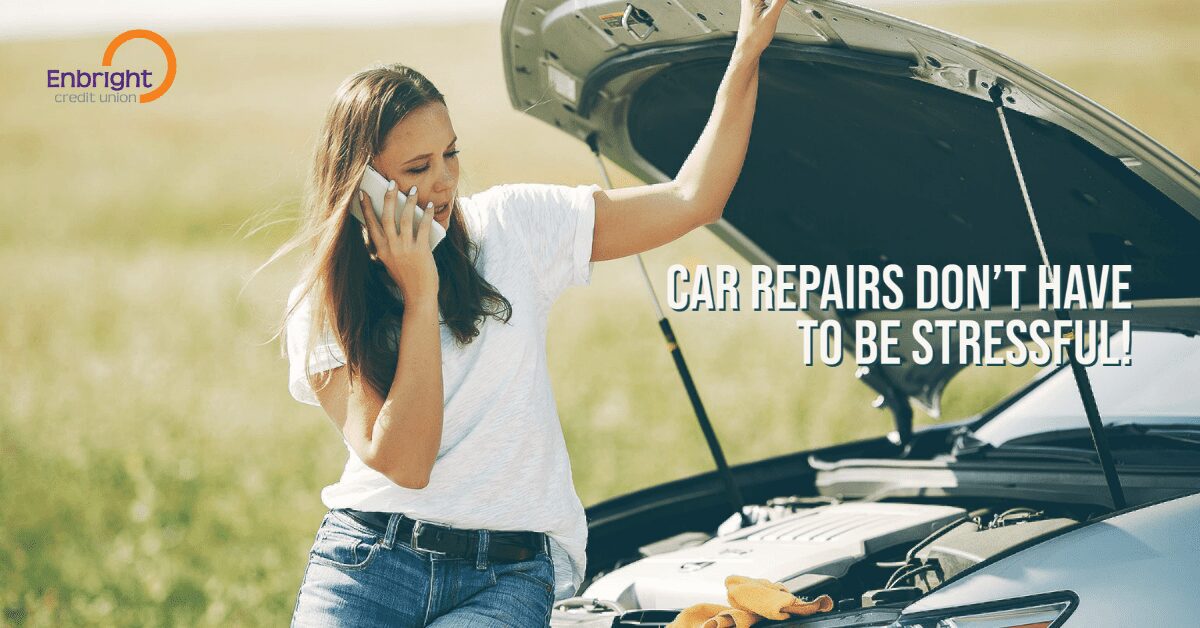 Financing Auto Repairs
Has your daily commute vehicle unexpectedly broken down and is in need of repair? While maintenance costs on most modern cars are relatively low, common repair costs average $500 to $600 and often go much higher. Agencies like AAA often encourage drivers to set aside a minimum of $50/month for routine maintenance and unexpected car repairs. Other than your home, a vehicle is still one of the most valuable you can make.
Here Are A Few Options On How To Finance Your Auto Repairs:
Enbright Credit Union Personal Signature Loans
Some loans can be made without collateral other than the member's signature. There is no minimum amount, and the maximum loan is $12,500. These smaller loans are great for financing appliances, computers, and smaller lawn equipment. Enbright also makes loans for holiday expenses, emergencies, and more.
Don't have the best credit rating? Ask about Enbright's Share-Secured Credit Card! With a Share-Secured Credit Card, your credit limit is determined and secured by a deposit you make to your Share Savings Account. Once you apply and are approved, the funds are held in your account to back your spending. Different from a prepaid card, this is a REAL credit card that lets you build/improve your credit history.
Open A Special Share Savings Accounts: 
Special Share Savings Accounts are perfect for setting aside the recommended routine maintenance costs so one of your most important investments (other than your home) is protected! With a special share savings account, you can automatically schedule your funds to be transfers and ready when you need them.